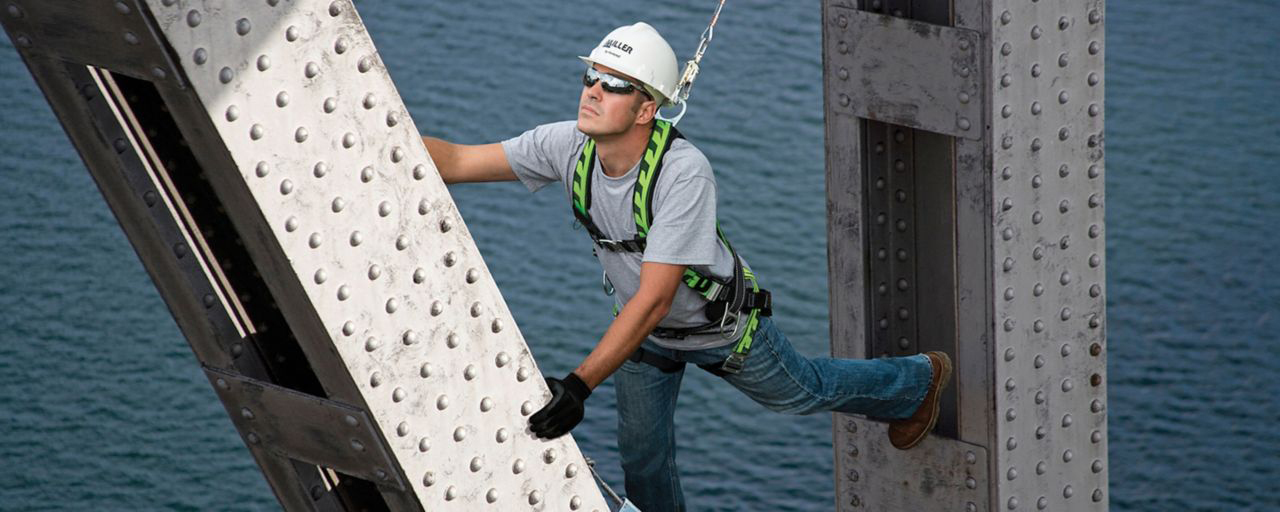 The ABC's (and sometimes D and E's) of Fall Protection Guide
Sometimes the only way to do a job involves exposure to fall hazards. Selecting the right equipment is always key to ensuring worker safety, but this is especially true when working in Fall Arrest applications. Luckily, there is an easy way to remember the bare essentials for what is required when working in Fall Arrest: the ABCs.
A typical Personal Fall Arrest System (PFAS) incorporates three components often described as the ABC's of fall protection. The anchorage/anchorage connector, body support and connecting device, when used together, form a complete fall arrest system for maximum worker protection. But don't forget about another required component of any fall protection program, when working at heights — the descent, rescue and retrieval of a fallen worker.
What are the ABC and sometimes D's?
Anchorage / Anchor Points
Body Wear / Body Harnesses
Connecting Devices
Descent/Rescue

Anchorage / Anchor Points
Anchors are a secure point of attachment. Anchorage connectors vary by industry, job, type of installation and structure. The anchor can take the form of either a structural anchor (such as an I-beam or concrete form) or an anchorage connector specifically engineered for fall protection. The anchor is what the worker attaches to and it what provides the foundation strength for the fall arrest system. They must be able to support the intended loads and provide a sufficient factor of safety for fall arrest.
Click Here to see our Anchors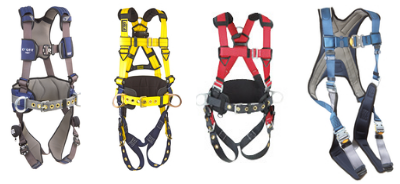 Body Wear / Body Harnesses
Body support is typically a full body harness. Harnesses distribute fall forces over the upper thighs, pelvis, chest and shoulders. They provide a connection point on the worker for the personal fall arrest system when working at heights. Years ago, body belts were also considered a type of body-wear suitable for work in Fall Arrest, however this is no longer the case. The harness is designed to help support the worker in suspension until they can be rescued.
Click Here to see our Harnesses
Connecting Devices
Connectors such as shock absorbing lanyards or self-retracting lifelines connect a worker's harness to the anchorage. A connector, such as a shock-absorbing lanyard or self-retracting lifeline, is a device that links the user's full-body harness to an anchorage. When used with a fall restraint system, the connector must be short enough so that the worker cannot reach a fall hazard. One end of the connector element connects to the anchor, while the other connects to the full-body harness dorsal (back) D-ring. Connectors used in Fall Arrest must incorporate shock absorbing functionality to assist in minimizing the forces the user is subjected to.
Click Here to see our Fall Limiters / Self-Retracting Lifelines
Click Here to see our Lanyards
Descent, Escape & Rescue
These are devices used to raise or lower a fallen injured worker to safety or retrieve him from a confined space.
Click Here to see our Ascenders, Descenders & Rescue Devices
Click Here to check out our Selection of Fall Protection!
Recent Posts
This year Dress For Success Columbus celebrates fifteen years of service to the Central Ohio communi …

The ABC's (and sometimes D and E's) of Fall Protection GuideSometimes the only way to do a job invo …

The Jendco Gives Back program is pleased to announce our May partnership, the Boys & Girls Club of C …