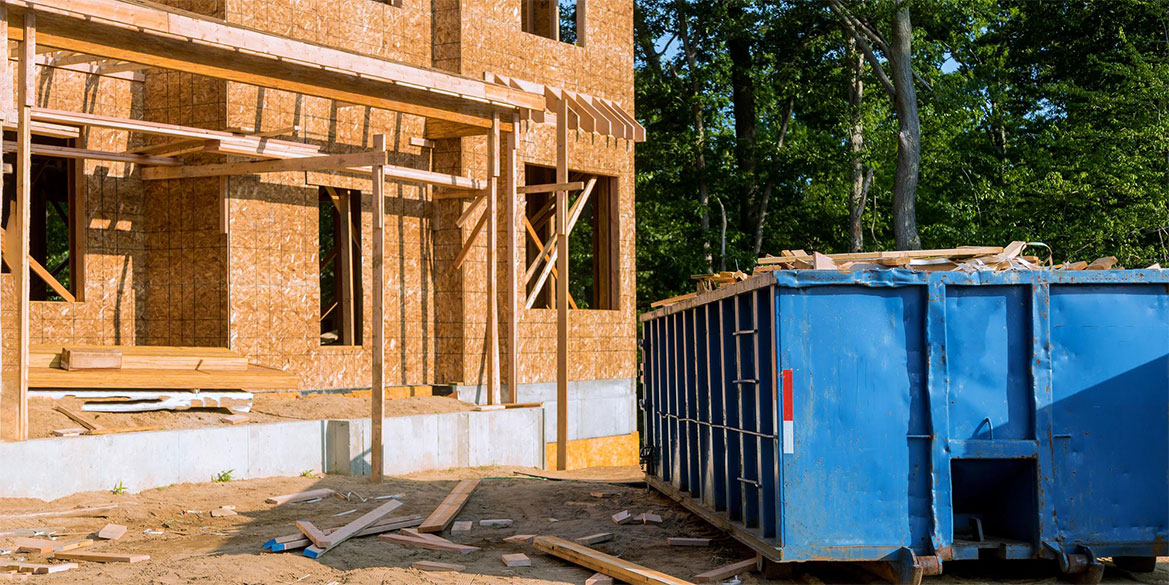 Jendco Safety Supply's collection of Yard Dumpster Liners make taking care of bulk solids and sludges safer and more effective than ever before. Transporting potentially hazardous materials presents a unique set of challenges. Tears, leaks and compromised liners can lead to dangerous situations, and employees can be put at health risk. Being able to safely contain and compartmentalize dangerous materials is of the utmost importance. Fortunately, Jendco Safety Supply's Dumpster Liners are designed with that level of safety in mind.
Our Dumpster Liners are designed to safely contain harmful solids and sludges, and provide more protection than using film or film envelopes. Their innovative design hugs the inside of waste containers, and their blend of recycled and virgin HDPE is stronger than ever. Our Yard Dumpster Liners also come in a variety of sizes. Our selection ranges from 2.75 Mil 20 Yard, to 6 Mil 40 Yard, all the way up to 10 Mil 40 Yard. No matter the size of your dumpster, Jendco has a Yard Dumpster Liner to fit it.
Jendco's Yard Dumpster Liner's form fitting design is made from a blend of high quality recycled and virgin High Density Polyethylene. Its unique shape virtually eliminates the problem of ill fitting liners that leads to dangerous leaks, and puts three thicknesses of plastic at the bottom of the liner's tailgate for added tear protection. The combination of these two innovative designs make Jendco's Dumpster Liners more effective than ever. Their preventative measures ensure that employees stay safe throughout the entire process.
Dumpster Liners are a useful alternative to Poly Sheeting, and can be used to help contain many different potentially hazardous items. Construction debris can often cause health complications even after the job is finished. Jendco's Yard Dumpster Liners can help mitigate that risk. Their durable, easy to use design make them effective for containing concrete sludge washout and reducing odors and dust.
Jendco's Dumpster Liner goes beyond just containing dangerous materials. They can help clean up and regulate many aspects of construction debris management. They are easily installed, and their distinct shape fits comfortably inside every shape of dumpster. They reduce washout costs, extend container lifespans and keep them cleaner. Dumpster Liners also offer more security during transportation, while aiding in odor control, temperature regulation, and dust management.
Our Dumpster Liners are most effective when used in tandem with four of Jendco's Dumpster Liner Clips. Strong, durable and easy to operate, Jendco's Dumpster Liner Clips can make the installation of a Dumpster Liner less than a three minute process. They adjust to fit any open top container, and can be used and reused, all while ensuring a firm hold on any Dumpster Liner.
Recent Posts
Jendco is excited to announce our September partnership for Jendco Gives Back! Central Ohio Women in …

Jendco is pleased to announce our August partnership for Jendco Gives Back! Private School Pups is a …

Jendco Safety Supply's collection of Yard Dumpster Liners make taking care of bulk solids and sludge …